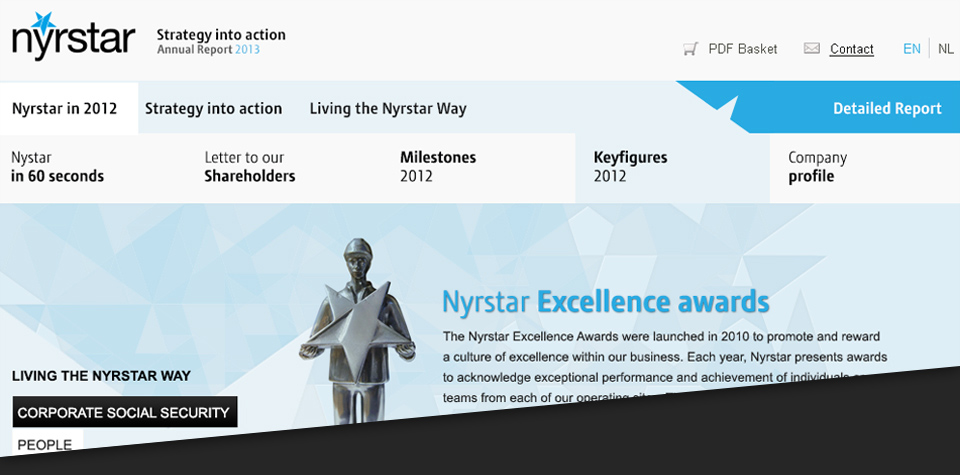 Nyrstar Annual Report

—

Resources For A Changing World
Nyrstar is an integrated mining and metals business with market leading positions in zinc and lead. In contrast to the previous more darker website, I tried to focus on a bright spectrum and easy to read palette. Custom info-graphics (in 3 languages) were made to tell the story. A dedicated video with custom audio was created by nit'ras to guide the Nyrstar presenter on public events.
Agency :
Comfi Publishing
Project Management :
Julie Belaen
Strategy & Templating / Programming :
Frederik Van Zande